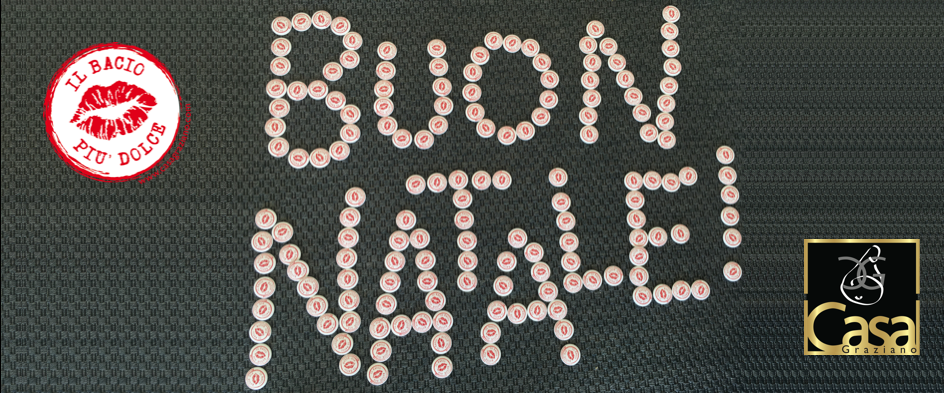 What to cook for Christmas?
Which menù for the holidays?
Christmas is coming and with him also the trouble in the kitchen. The big question is: what can I cook for the holidays?
There are many recipes and often we are doubtful between traditional dishes and something new to explore.
We would like to propose you some alternative recipes, we are Parma Ham producer, so this ingredient it's included but we know that do you love our prosciutto!
Some recipes are easy other a little bit more complicated, you could choose according to your personal taste. Other ideas on Consorzio Prosciutto di Parma ,here we propose you an extract.
If you are not a perfect chef, no problem, Casa Graziano sliced Parma Ham is always your perfect allied: soft, inebriating, sweet: #thesweetestkiss perfect to delight with love.
Come back to our first question: What to cook for Christmas?
Here our answer: 6 recipes with Parma Ham to conquer your guests with tasty italian style.
Credits recipes by Consorzio Prosciutto di Parma.
SAVOURY IDEAS
Mini quiches with potatoes, broccoli and Parma Ham .
Parmesan cheese straws wrapped in Parma Ham .
FIRST COURSE
Pumpkin and Parma Ham Ravioli .
SECOND COURSE/SIDE DISH
Grilled prawns with Parma Ham on cherry tomatoes with flavoured oil .
Christmas Parma Ham Salad Jewelled with Pomegranate, Mint, Toasted almonds and White Stilton .
Hoping to have give you some useful tips we wish you a Merry Christmas and happy New Year!
Casa Graziano Family
Casa Graziano s.r.l.
Loc. Capoponte - 43028 Tizzano Val Parma (PR)