Home Sweet Home
We are lucky enough to live and work in a beautiful land.

We are inside the "Unesco Man & Biosphere Reserve of Tosco-Emiliano Apennine," just outside the "100 Lakes" Natural Park, on the ancient "Salt Path" today named "Linari Way". We are 40 km far from the beautiful City of Parma since 2015 "Unesco City of Gastronomy".
So we thought we'd share all this with you.

Would you like to find out?
Guided Tour
We are waiting for you in our plant for a guided tour and ham tasting.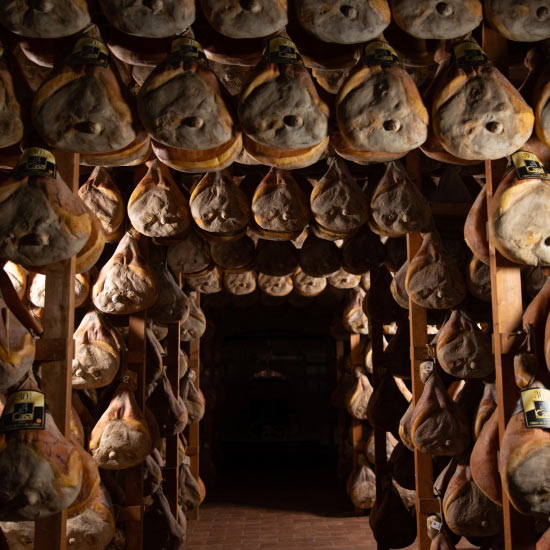 Bed & Breakfast
If you don't want to go home, don't worry, you can stay. We could welcome you in our guest rooms near our factory to wake you up in the middle of the scents of our hills.
Parma & Parks
Continue the discovery of Parma valley by walking through the "Via di Linari" path or by eating the eno-gastronomic specialties of Parma City of Gastronomy.