Our Values
The mission of our family has always been "making a prosciutto of excellence" with unique and distinct characteristics.

I discovered this passion when I was young when I started working in a ham factory at the age of 18 to pay for my holidays, and it has never left me since. In 1976, together with my wife Luisa, I was finally able to realise my dream of creating our own company: our Casa!
Since then, our passion has been passed on with the same energy to our sons Simone and Andrea, and maybe one day it will continue with our grandchildren… .

"Casa is not just a surname, but above all a value in which we recognize ourselves and which we want to share with you through our Prosciutto.

Many producers know how to make prosciutto ... but there's no Prosciutto like Casa Graziano.
"We carefully control every step of the process using the best technologies available, but we still believe in the value of men: the skilled hand guiding the knife, the careful eye of the master salter, noses turned up to sniff the right level of ageing, a cheek cooled by the breeze that tells us to go down to the cellar and open all the windows"
There's no Prosciutto like it
Casa Graziano's excellent products are made in the uplands of the Val Parma Valley, where the distant sea breeze mingles with the fragrant mountain air. These aromatic flavors are transferred to our prosciutto which is carefully hung up to be seasoned and caressed by the sun and the gentle breeze.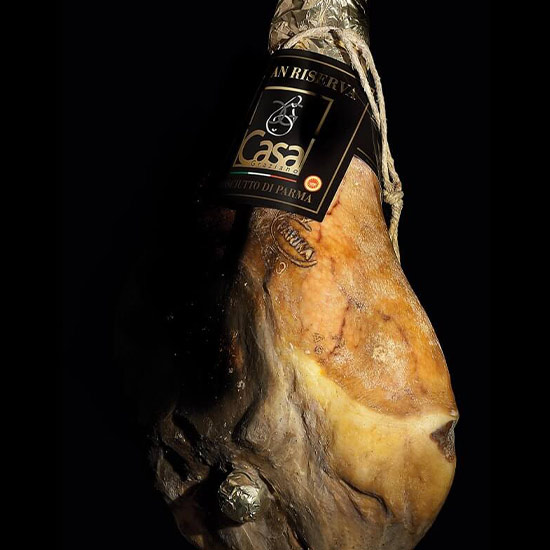 Craftsman of Taste
Just as in the past, our family members are directly involved in the production and curing of hams and can personally guarantee the quality and authenticity of the finished product. .

Attention, quality and safety are our guidelines.