Discover the products
The mission of the Casa Family has always been "making a prosciutto of excellence" with unique and distinct characteristics.
ARTISANAL PROSCIUTTO
OUR EXCELLENCE
Traditional Methods
PDO Parma Ham (Protected Designation of Origin) is a typical product of the Parma area, protected and controlled by the Parma Ham Consortium. Casa Graziano is a producer associated with the Parma Ham Consortium since 1976.
Casa Graziano Parma Ham is still produced following the best craftsmanship tradition principles.


Raw material selection
A careful selection of raw materials: quality, weight, shape appropriate for our processing.
Salting
An "hand made" salting, directly done by the members of our family, because salting is an art that is handed down from "hand" to "hand" and with alert gaze to the characteristics of every single thigh.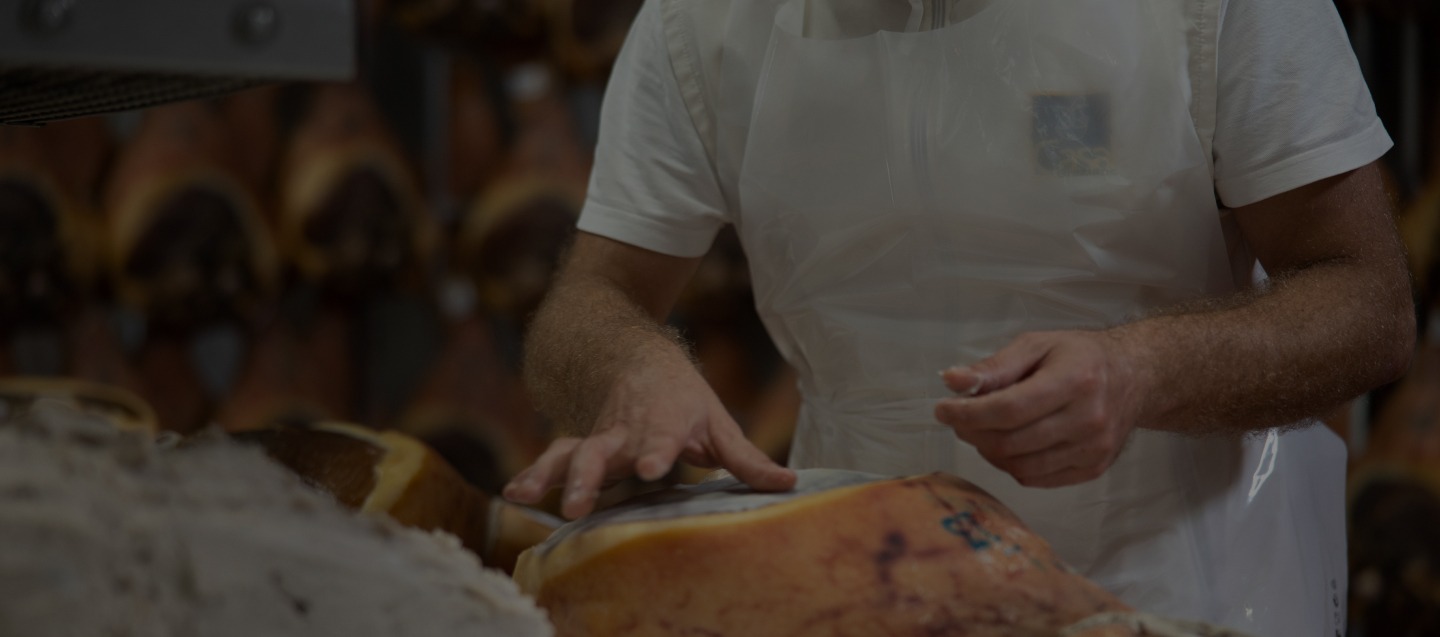 Greasing
Hams are moved to the basement where the exposed muscled part are hand-made covered by suet, a paste of minced lard and salt in order to prevent the external layers from drying too fast.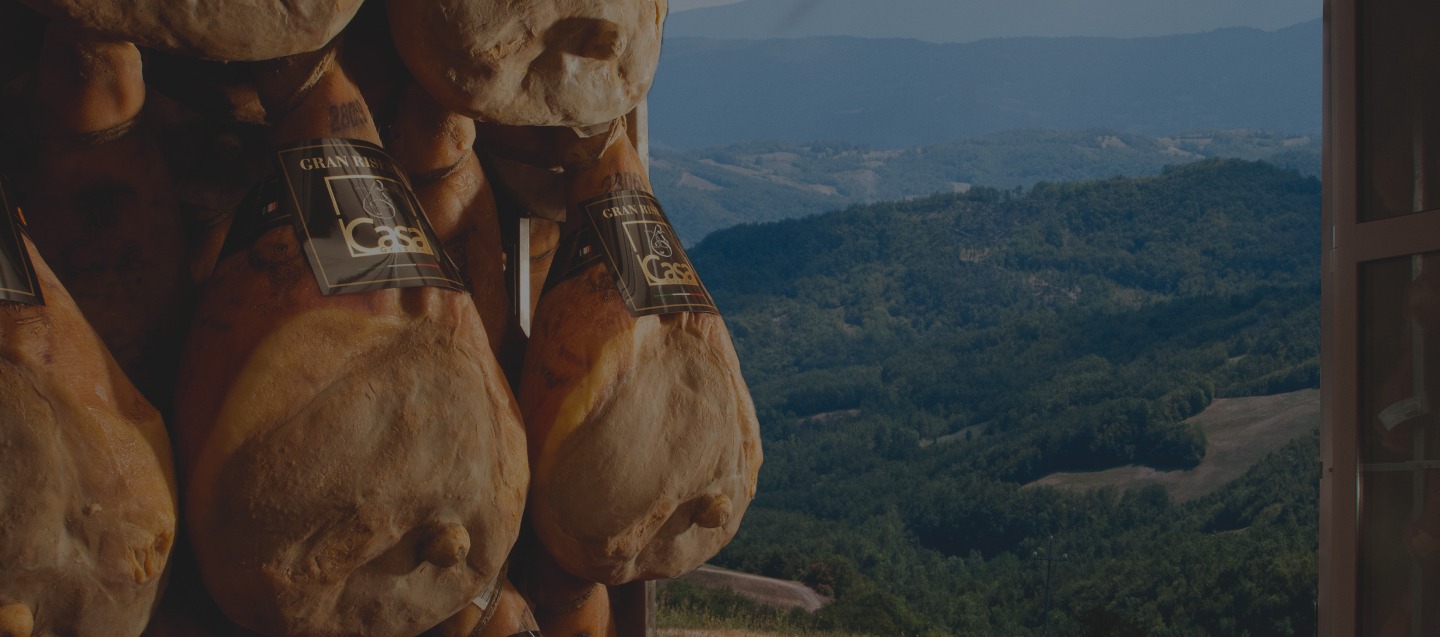 Opening of the Windows
The opening of the windows in the aging cellar on the "right" days and times.
Discover Casa's Quality
We take care of our Parma Hams as if they were our own children. We love the pleasure that only "good things" can give us. Good things were born from the simple gestures of an artisanal tradition but still keep an eye on the future with the mission to realize a top-quality parma ham.

Parma Ham is 100% italian, genuine and natural; it's a product 100% free from nitrites and nitrates added, gluten, lactose, allergens. The ingredients list is very short: only pig's thighs (born, bred and slaughtered in Italy) and marine salt.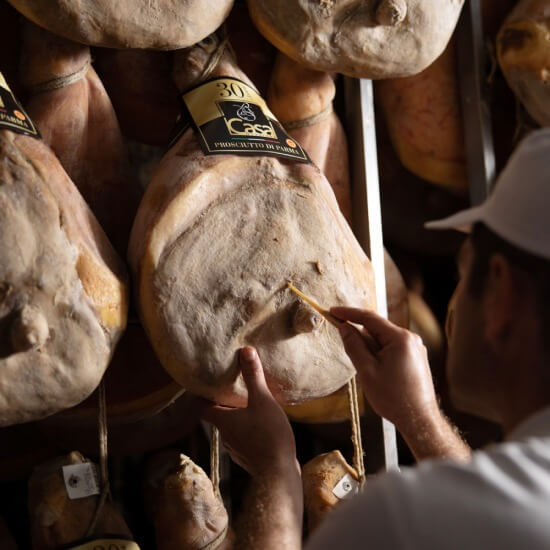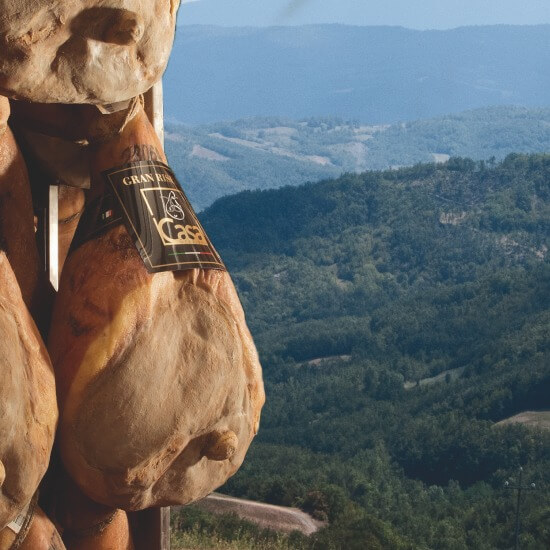 Ingredients that comes from nature
Time and fresh air from our hills are the others fundamental ingredients for the perfect seasoning of our prosciutto. We are in the uplands of the Val Parma Valley, where the distant sea breeze mingles with the fragrant mountain air. We are inside the "Unesco Man & Biosphere Reserve of Tosco-Emiliano Apennine," just outside the "100 Lakes" Natural Park, in this pristine land the secret of the perfect microclimate which give a unique taste to our ham.
There's no Prosciutto like It
Discover the 5 unique features of our Artisanal Prosciutto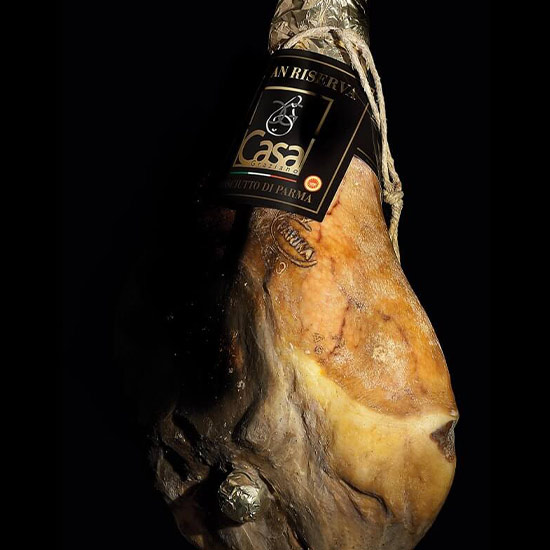 Our Artisanal Hams
Many producers know how to make prosciutto…but there's no prosciutto like Casa Graziano.
Buy our products
Do you want to taste our products? Whether you are a company or a private individual, It doesn't matter, we are ready to satisfy your needs.